Biography
---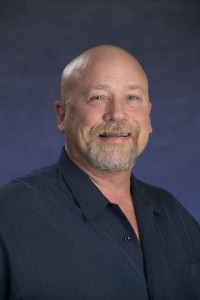 Howard Farran, DDS MBA is a noted international lecturer on faster, easier, more efficient dentistry. He has captivated audiences around the world with his innovative, informational and entertaining style. In his seminar entitled, "The Virtues of Profitable Dentistry" he gets down to the nitty gritty details of running a thriving family practice. He can show any dental team how they too can achieve their dreams and goals.
Dr. Farran graduated from UMKC dental school in 1987. He earned his MBA from Arizona State University in 1999. He received his MAGD in 1998. He received his Diplomate in the International College of Oral Implantology in 1998.
Dr. Farran has received wide-range recognition, such as being named Alumni of the Year by the University of Missouri in 1997, Arizona Public Health Dentist of the Year Award in 1995 by the Arizona Office of Dental Health, and the Arizona Award in 1989 from the Arizona State Dental Association for outstanding contributions made to the profession of dentistry efforts to fluoridate the water of Phoenix.
Dr. Farran is the founder and publisher of Dentaltown Magazine, which is mailed to more than 120,000 dentists in 43 countries each month. Dr. Farran is also the founder Hygienetown.com, Orthotown.com and the flagship site, Dentaltown.com where more than 140,000 registered dental professionals share information with each other on a daily basis!
Dr. Farran is the author of several dental practice management articles and multiple video series. His experience ranges from all aspects of practice management, including business planning, operations and finance, to e-commerce business and Internet marketing.
Professional Experience
---
FOUNDER/CHIEF EXECUTIVE OFFICER/PUBLISHER
Farran Media, L.L.C. – Dentaltown, Hygienetown, Orthotown
1999 to Present
---
FOUNDER/CHIEF EXECUTIVE OFFICER/PUBLISHER
The Farran Report
1994 to 1999
---
INTERNATIONAL LECTURER
Subject of Dental Practice Management
1990 to Present
---
PRIVATE PRACTICE, FAMILY DENTISTRY
Today's Dental, 10850 S. 48th St., Phoenix, AZ 85044
1987 to Present
Education
---
MASTERS IN BUSINESS ADMINISTRATION
Arizona State University–Tempe, Arizona
1999
---
MASTERSHIP IN THE ACADEMY OF GENERAL DENISTRY
1998
---
FELLOWSHIP IN THE MISCH INSTITUTE OF IMPLANT DENISTRY
University of Pittsburgh–Pittsburgh, Pennsylvania
1998
---
DIPLOMATE IN THE INTERNATIONAL CONGRESS OF ORAL IMPLANTOLOGISTS
1998
---
THE L.D. PANKEY INSTITUTE CONTINUUM LEVELS 1-5
1997
---
GRADUATE OF THE MISCH INSTITUTE OF IMPLANT DENISTRY
University of Pittsburgh–Pittsburgh, Pennsylvania
1996
---
GRADUATE OF THE LAS VEGAS INSTITUTE OF ADVANCED COSMETIC DENISTRY
Las Vegas, Nevada
1995
---
GRADUATE OF F.O.R.C.E., FACULTY ORTHODONTICS RESEARCH AND CONTINUING EDUCATION
1994
---
GRADUATE OF DOCTOR OF DENTAL SURGERY
University of Missouri School of Dentistry, Kansas City, Kansas
1987
---
Honors & Achievements
---
ALUMNI OF THE YEAR
Dr. Farran was awarded this honor by the University of Missouri, Kansas City
1997
---
DENTAL PUBLIC HEALTH AWARD
Dr. Farran was honored by the Arizona Department of Health Services, Office of Oral Health, for his commitment to preventive dentistry.
1995
---
ARIZONA AWARD
As Vice-Chairperson of the Arizona Citizens for Better Dental Health, Dr. Farran was critical in the movement to fluoridate the city of Phoenix. As the group's spokesperson, he appeared on numerous television and radio programs as well as debates in the Phoenix area. For his efforts, the Arizona Dental Association awarded him the Arizona Award.
1990
---
Media
---
1997, he wrote and published A Consumerist's Road Map which has been ordered by dentists around the world.
---
1991, he wrote and published The Business of Dentistry: Consumer Oriented Dentistry for the Nineties which sold more than 6,000 copies in 28 countries.
---
Dr. Farran has written for the Journal of the American Dental Association (JADA). He has also had articles published in Dental Economics, Dentistry Today, Success Magazine Online, California Dental Association Journal, Signature, Oral Health, Dental Products & Reports, and The Profitable Dentist.
---
Dr. Farran has also released several practice management video series detailing his approach to optimal patient care.