Succeeding at business shouldn't be like pulling teeth. Howard Farran's practical, tried and true advice in "Uncomplicate Business" is not the same old drill – and your results will leave you smiling.
- Harvey Mackay, author of the #1 NY Times bestseller Swim With The Sharks Without Being Eaten Alive
"I love Howard's no-nonsense way of communicating. He has a way of keeping the lessons memorable and easy to relate to. Howard is a master at connecting with people and managing time. Howard has shared in his book how the power of these two subjects, combined with a strong work ethic, make the simple formula for success. He shares his talents and tricks with you, the reader, to help you focus on what is most important so not waste precious time. . I loved how Howard points out that money is one of the important ways to keep score on how you are managing your time; and then adds the vital lesson that money can't be the goal but rather it's the side benefit to doing the right things of which treating all people right is paramount. Howard also lays out the very basic principal that one must make more money than one spends. Imagine that! A simple, common sense concept that unfortunately, too many fail to comprehend and implement to healthy levels in their businesses and lives. Howard points out that he's learned to prioritize what to spend and when. And yes, sometimes these formulas for success are counter-intuitive, but that is the beauty of them, as they enable one to often head in the opposite direction of the pack/competition and come out on top. Last, on the subject of "time", Howard reminds us that we must be willing to pay our dues; we must be willing to not only work hard but we must be learning new things including new technologies, throughout life. When one stops learning, one starts dying. Howard has written this book in the same way he speaks. He has written frankly, simply and from his heart and mind. One of the most compelling reasons to read the book is that he is speaking with firsthand experience of firsthand success. He has "walked the walk," and he is now showing others how to do likewise. So, roll up your sleeves, pay your dues, drive yourself in similar ways, and you too will succeed. It's not complicated, it simply requires the utmost of commitment. So pick yourself up when you fall and stay driven to drive the torch up the mountain. Enjoy the book!"
Dr. Dan Fischer Founder and CEO of Ultradent Products, Inc.
"Dr. Howard Farran has written an unusually good book on the ins-and-outs of running a successful business. I'm now 60, and over the last 35 years I've had a few different types of "businesses". The wisdom Dr. Farran has written down, I wish I knew back in 1981 when I first graduated and started out in life. Young people, contemplating a business/management type of career, would be wise to carefully READ (and re-read) THIS BOOK because they will advance more quickly, confidently and will make fewer mistakes. Hats off to Dr. Farran!"
Pastor Steve White, British Columbia Baptist College & Grace Baptist Church
"With Uncomplicate Business Howard Farran has created a concise, must-read, easy to follow cookbook for any small business owner, not just dentists, to operate successfully. I especially loved the sections on hiring, firing and empowering employees. We all know that dentists are historically bad business people and Howard Farran has been trying to educate us for years with his One Day Dental MBA."
Edward J. Zuckerberg, D.D.S., Consultant, Author & Speaker on Social Media Marketing & Technology Integration for Dentists Father of Facebook Founder, Mark Zuckerberg
"Dr. Farran is one of the five smartest businesspeople I know, and this book gives everyone access to his clear understanding of the pathway to success. It's must-read if you want to succeed, no matter what business you're in."
Fred Joyal Founder & CEO of 1-800-DENTIST
DR. HOWARD FARRAN's new book, "UNCOMPLICATED BUSINESS" is a must read for the start up practitioner, those who are already successful and those who want to stay at the top of their game. He and many followers on DENTALTOWN use his philosophy of looking after their People/Time/Money. This can take the guesswork out of finding a "magic formula" for becoming successful and staying that way. Howard has always been a "Maverick" in dentistry and proud not to follow the trends but to SET THEM! His mind is like a steel trap of ideas being fired from a cannon when he gets on a roll. He has been revered, chastised and has stood the "test of time" with his own success and sharing that success with others. To say his principles would work for ALL practices is an understatement….He's unique, smart and shoots from the hip with a loaded gun on many issues in dentistry….Only read and follow Howard if you wish to pave new roads, set higher goals and enjoy the ride. Along with his ride you will be amused, inspired and perhaps even disagree. But you will be glad you bought the book and shared it with your colleagues. Order yours today!
-Linda Miles, Speaker, Management Consultant, Author
"I really enjoyed Howard's 'common sense' approach to business and how one can utilize his perspective to improve their business."
Rick Workman DDS, CEO of Heartland Dental Care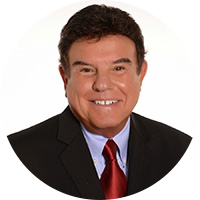 "Howard Farran has worked hard to understand how to make business simple. When it's simple, everyone knows where they stand and can do their jobs to the best of their abilities, thus leading to overall success. I encourage you to Uncomplicate Business with the strategies in this book"
- Tom Hopkins, America's #1 Sales Trainer & Author of When Buyers Say No.
I have been a big follower of Dr. Howard Farran's many media endeavors for years, including DentalTown.com online forum, DentalTown magazine and the articles he writes, and his series of podcasts in which he interviews many of the top names in dentistry. But when I discovered he was publishing a book on business management that was not just specific for dentists, I was a bit skeptical. Although Dr. Farran has an MBA and has been one of the top authorities in practice management for years, I didn't know if moving outside the scope of dentistry would be too much of a stretch. Well let me tell you I was very pleasantly surprised. After reading Uncomplicate Business, I can say without any reservation that this book should be required reading for anyone who is thinking of starting their own business (or practice) or who is looking to build on or grow their current small business. Dr. Farran expounds upon his experience as a dentist, entrepreneur, and media mogul to give real world advice and specific tips to anyone who looks to be successful. The book is broken down into three sections as the subtitle states: People, Time and Money. In each section he lays out specific concepts and directions that should be followed to thrive in today's markets. He gives examples of these concepts from his own experience to illustrate how they should look in real life. The great thing about Howard is that he is very pragmatic and transparent about what he believes and how he does things. He does not just preach philosophical concepts or platitudes, but gives the reader solid bullet points that can be applied immediately. In fact, he ends each chapter with several "Action Points" that challenge the reader to take immediate steps to improvement. One overlying theme of the book is how Dr. Farran has been able to create an amazing balance between people skills (both with the customer and employees) and business skills. Howard truly "walks the walk" with his message. All too often we dentists are so focused on patient care and relationships that we lose awareness of how are offices are performing as a business until it is too late. Conversely, many businesses are so controlled by numbers and performance that their services, human resources, and vision may become compromised because of the numbers. Without question, I give it 5 out of 5 stars. As I read the book, I found myself furiously writing down nuggets of information. I was constantly peppering our office manager with questions about our numbers and what I wanted to do differently, telling my assistants and hygienists new ideas for patient care and time management, and having discussions with my wife about our personal finances. My only complaint about the book is that I hope all my competitors don't read it! Actually I'm joking about that-as Howard says many times, a rising tide lifts all boats.
Gregory A. Clepper, DMD Augusta, GA
"Dr. Farran brilliantly breaks down the three success keys (People, Time, Money) to not only help a successful dental practice, but virtually any type of business. As a periodontist, I can relate to the section regarding getting paid BEFORE treatment is rendered versus what most dentists do and that is perform work then wait 90 days for reimbursement. This particular chapter alone could literally TRANSFORM your business or practice!"
-Jeff Anzalone DDS
I was lucky enough to get an advanced copy of this book and was pleased that it conveys the message across all industries, not just dental. Although I am not in the dental industry, I found that Howard Farran captures a successful business model in the simplest form by taking inspiration from his own experiences. His book uses 3 essential business values to assist in achieving consistent, profitable, healthy growth. This is a must read for all!
Desiree W
I've always been interested in business and leadership but being in the military it comes with the territory. When I came home on leave I had the opportunity to tour Dental Town and Today's Dental. Since then Ive always wanted to pick Dr. Farrans brain on his business but he was extremely busy with life and family I never had the chance. When I found out the comedic Dentist, Dr. Howard Farran had published a book on his business I couldn't wait to read it. I found the opportune time to read it on a business trip. The moment I opened it, I was lost and I finished the book in one sitting, [un] luckily the plane broke so I had plenty of time. I was truly impressed. Uncomplicate Business speaks on the basic human need for understanding, appreciation, and family values. Everything that I've learned thus far in my military experience all in one readable book. The points made not only tie into business, but are great advice for life in general and if followed, significantly improve leadership skills. I appreciate the knowledge that it taught me to further my military career and look forward to owning, with confidence, a successful business in the future.
Kourtney Long
Uncomplicate Business by Dr. Howard Farran covers a combination of entrepreneurship, economics, and little snip-its of reminisces captivating all walks of life. Whether you are thinking of starting a business, or already own one, the information neatly wrapped up in this book is paramount. Howard Farran's newest book embodies self-reliance, efficiency, and power. Written in first person, readers will recognize Dr. Farran's credibility through his genuine prose. All throughout, he sheds light on the facets of running a business by impeccably tying in his own history with excellent business practices. Be assured, this is not a dull and standardized text, but a book written by a man with shared experiences who has gained his reputation by wholesome, old fashioned, hard work. An enjoyable characteristic of 'Uncomplicate Business' is that following each chapter are 'action points' the reader can indulge in; surprises await! Dr. Farran throws in stirring quotes, which are either amusing to appreciate for the first time, or a respectable review for others. "Remember, work like no man has for a decade and you can reap like no man has for the rest of your life." If you pass over this new-age read, you are missing the secrets of success. Dare to be daring. Read this book.
~Alix Judkins, Visionary, Artist, Developing Adult
Dr. Farran presents a unique perspective to the business side of dental practices. His style is entertaining and written to be understood by non-MBA office owners and associates. As the course director of a dental school Practice Management department, I have introduced my students to various experts in this field with some variance on similar themes of systems based and communication skills, scripting, etc. Howard's style is "real world, tell it to me straight, wake up and smell the coffee" strategies that my students haven't heard before. Read, learn, and enjoy. And go to one of his live sessions; you will be stimulated and wish you'd seen him before you bought your Cadcam or cone beam machines or when you were still a student.
Laurie Gordon-Brown D.M.D.